By James Ring Adams, Anya Montiel, and Nathan Sowry of the National Museum of the American Indian; Emily A. Margolis of the National Air and Space Museum and the Center for Astrophysics | Harvard & Smithsonian; and Angela Tate of the National Museum of African American History and Culture
Ballerina Maria Tallchief (Osage) is often credited with popularizing ballet in the United States. Her 1949 debut of the title role in Firebird put the dance company, led by her husband George Balanchine, on the world cultural map. In later years she danced as the original Sugar Plum Fairy, helping make Balanchine's Nutcracker a seasonal institution. As fer fame increased, Tallchief embraced her tribal origins.
Learn about Tallchief and six more notable women this Native American Heritage Month. Their achievements are represented across the Smithsonian's collections in art, music, objects, and more.
---
Maria Tallchief
Elizabeth Marie "Betty" Tall Chief was born in Fairfax, Oklahoma, on Osage land, in 1923. Her Osage name was Ki He Kah Stah Tsa. Her father came from two influential families, the Tall Chiefs and the Big Hearts. An oil boom brought the tribe great prosperity but also great heartache. When Betty Marie was eight, her non-Indian mother relocated her and her younger sister to California. Her mother sought better training for her daughters' emerging artistic gifts. (Betty Marie was also a talented pianist.) The sisters learned from ballerina Bronislava Nijinska, sister of the world-famous dancer Vaslav Nijinsky.
Betty Marie's performances attracted attention. After she graduated from Beverly Hills High School, she moved to New York City. There she joined the Ballet Russe de Monte Carlo. Company management wanted to give her a Russified performing name, like Tallchiefskaya. She resisted. She agreed to be billed as Maria Tallchief, as she soon became known worldwide. At Ballet Russe, she became a protégé of the great choreographer George Balanchine. He fell in love with her and proposed marriage. (Balanchine married and divorced several of his dancers.) In 1946, Tallchief became the first star of Balanchine's own company. His company evolved into today's New York City Ballet.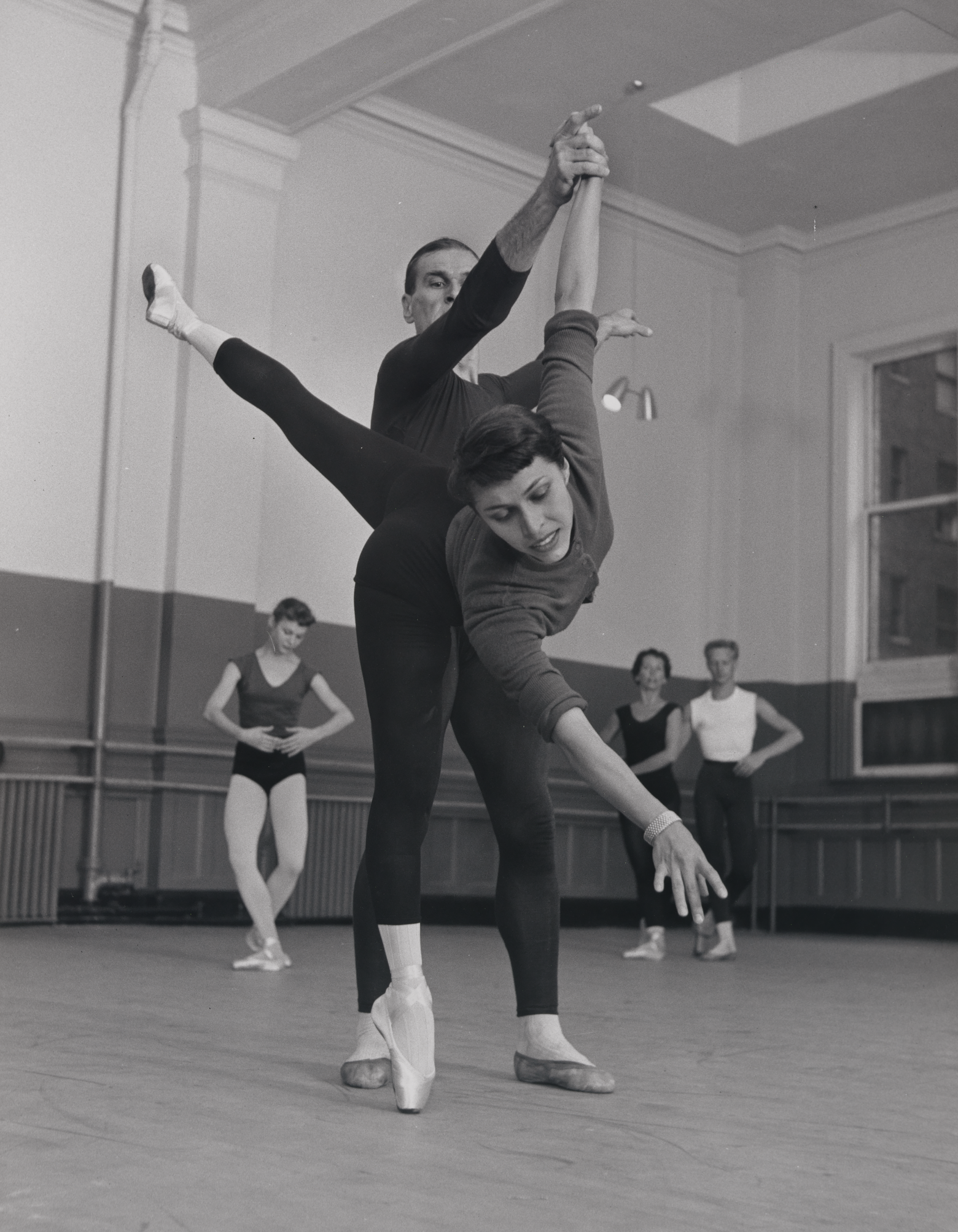 By many accounts, Tallchief's breakout performance in composer Igor Stravinski's Firebird was a sensation. Some say her performance put the new company on the cultural map. She also helped expand the audience for Balanchine's long-standing collaboration with Stravinski. One critic said her performance in the folktale-inspired ballet was "Sharp, exotic, sensuous, tender." Tallchief remembered that the applause made the hall "sound like a football stadium." In a biography of Tallchief, the Anishinaabe writer Heid E. Erdrich argues that Maria drew inspiration for the role from Osage traditions. This "magical creature, half bird and half woman," wrote Erdrich, "was a difficult part to dance but Maria remembered the stories her grandmother had told her about a time when spirit birds spoke to the Osage. Maria tried to capture the feeling of this magic in her performance." 
Tallchief continued as America's leading ballerina into the 1960s, even after leaving Balanchine in a friendly divorce.  She wanted children, but he didn't. She retired as a dancer in 1966 and moved to Chicago with her husband Henry Paschen. She raised one daughter, Elise, and promoted ballet in Chicago. Widely honored, she died in 2013 at the age of 88.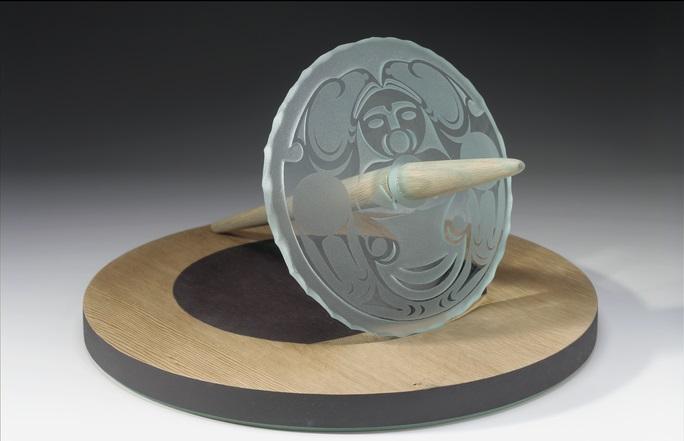 ---
More Native American Women to Know
Get to know these six notable activists, artists, engineers, and musicians through our collections.  
1. Mary Golda Ross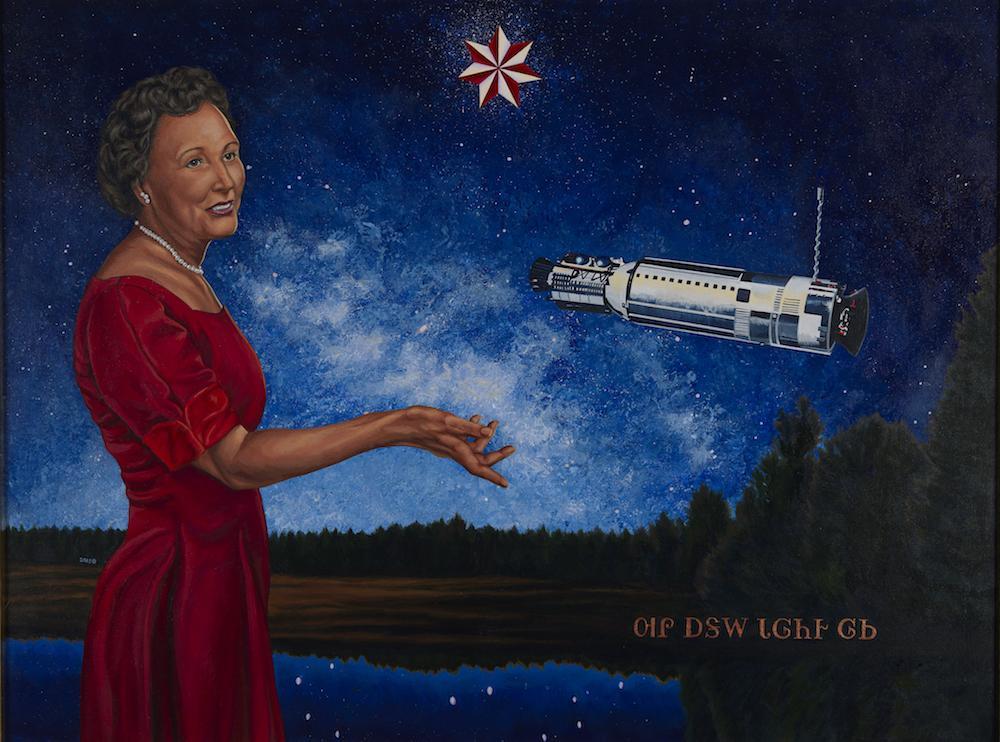 Mary Golda Ross (Cherokee Nation) was the first woman and Native engineer to work at Lockheed Aircraft Corporation. Ross was one of nearly half a million women who entered the aviation workforce during WWII. During her 31 year-long career (1942-1973), she worked on some of the most important aerospace technologies of the 20th century. These technologies included the P-38 Lightning and the Agena rocket. Ross was an active member of the Society of Women Engineers and a lifelong advocate for girls in STEM. To learn more about her life and work, check out "Mary Golda Ross: She Reached for the Stars" from the National Museum of the American Indian magazine.
---
2. Edmonia Lewis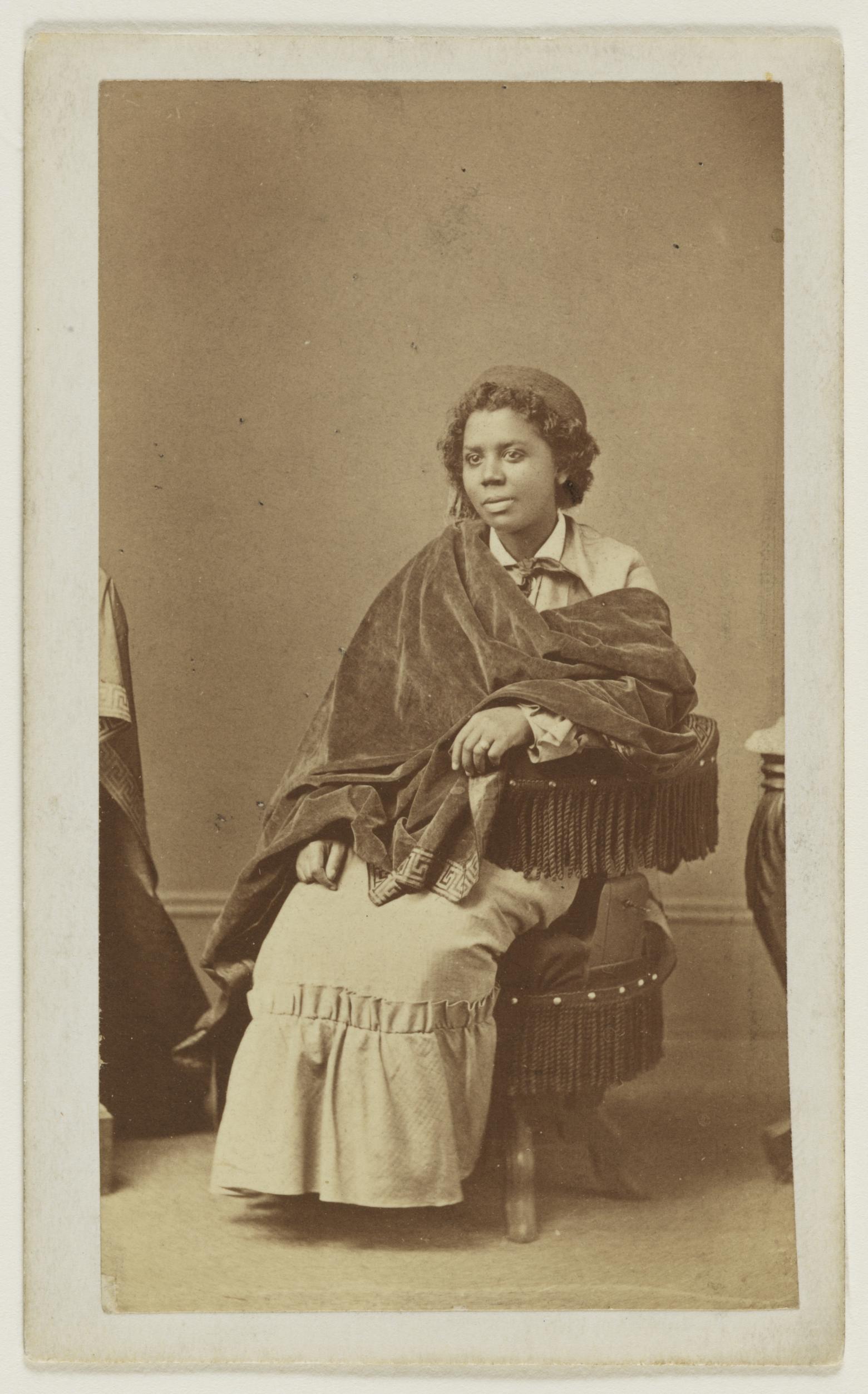 Mary Edmonia Lewis, born "Wildfire," (Mississauga Ojibwe and African American) became an artist and found her voice. Lewis was born to a mother of Ojibwe and African American heritage and an unknown father. Her maternal aunts raised her after her mother died. Lewis showed promise as an artist from an early age. In the 1850s and 1860s she attended abolitionist (anti-slavery) schools. After several accusations of theft, all unproven, Lewis left Oberlin College before graduating. She moved to Boston to pursue a career as a sculptor. She created busts of notable abolitionists, including John Brown and William Lloyd Garrison. Early in her career Lewis traveled to Rome to study and sculpt, escaping the racism that marked her years in the United States. Her most famous sculpture, "The Death of Cleopatra" (1876), earned her international acclaim. President Ulysses S. Grant praised her work. Read Lewis's words in "Breaking the Marble Ceiling," a webcomic from the Smithsonian American Art Museum. You can also learn more in "Finding Cleopatra," an episode of the Smithsonian's podcast Sidedoor.
---
3. Elizabeth Peratrovich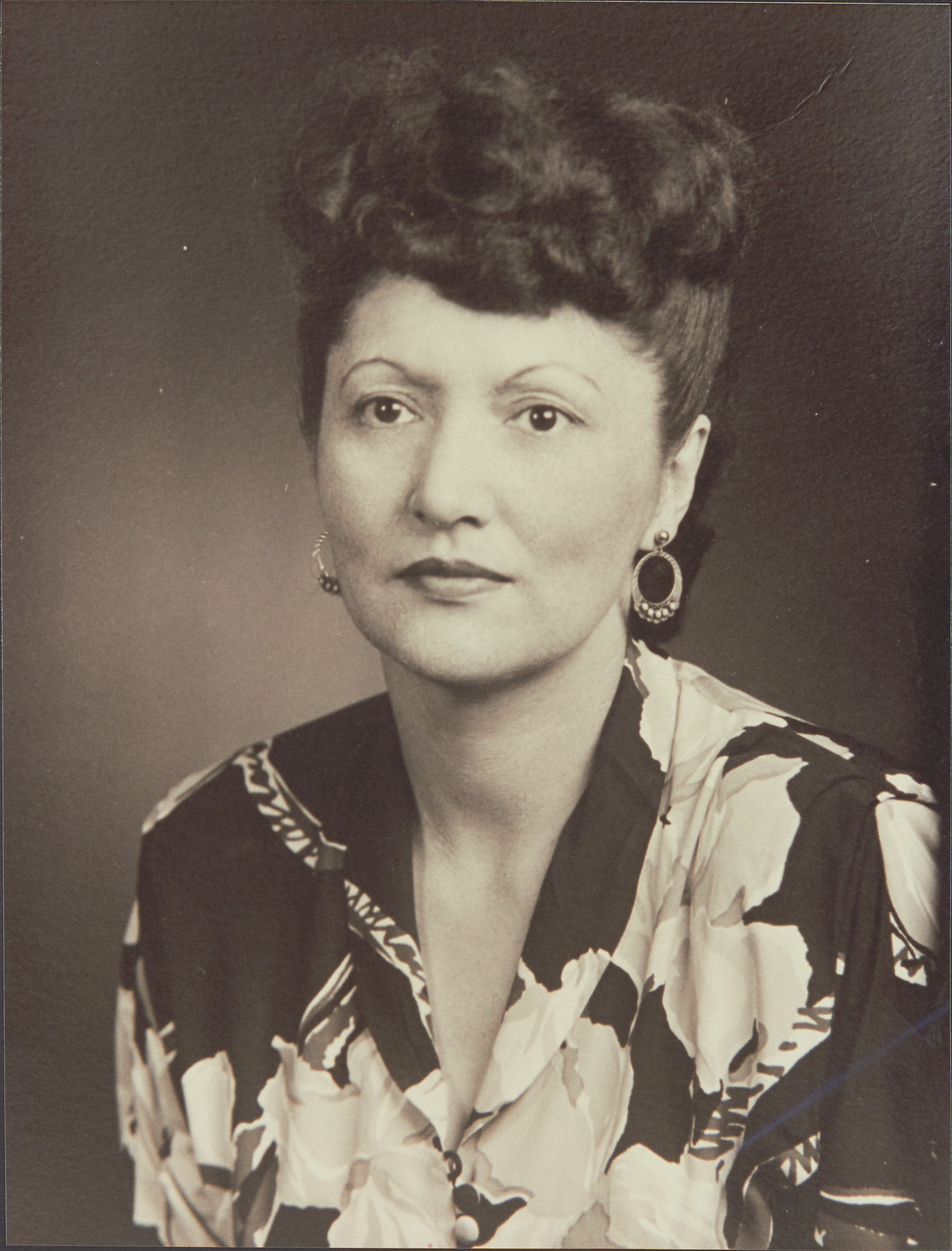 In 1945, activist Elizabeth Peratrovich (Tlingit Nation) bravely spoke before the all-white, all-male Alaska Territorial Senate. She argued against the racist system of segregation that existed in Alaska. Her stirring two-hour speech inspired action. The territorial legislature passed the Alaska Anti-Discrimination Act of 1945. This act was one of the earliest pieces of anti-racist legislation in the United States. With her husband Roy (Tlingit Nation), Peratrovich spent the rest of her life fighting for social justice. They fought for Alaska Natives and other Indigenous communities throughout North America. Learn more about Elizabeth Peratrovich, her life, and her social justice work in the Peratrovich family papers. 
---
4. Louisa Keyser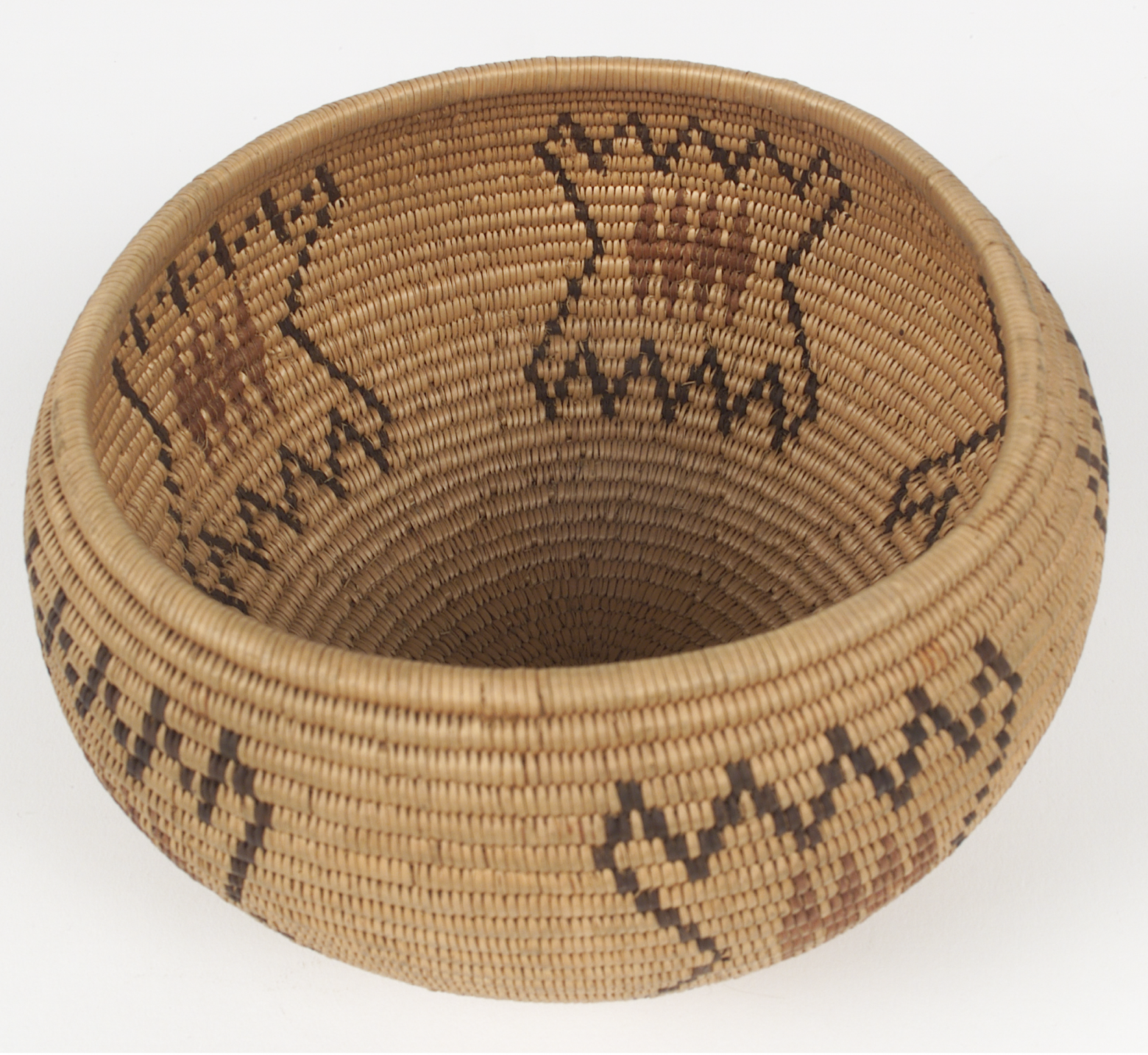 Louisa Keyser was a visionary basketmaker from the Washoe Tribe of Nevada. She lived from around 1829 to 1925, during a time when Native artists did not have much control over their careers. While she wove baskets from a young age, Keyser made a living doing laundry for the townspeople of Carson City. Two of her laundry clients noticed her beautiful baskets. Impressed with her craftsmanship, they became her business managers and promoters. Around that time, Keyser was given the name "Da So La Lee," a word with no known meaning in any Native language. The name might have been used as a marketing technique. Keyser wove coiled baskets from willow, redbud, and bracken fern. She was invited to exhibit at art fairs, including the World's Columbian Exposition in 1893 in Chicago. The Smithsonian's National Museum of the American Indian has one of Keyser's baskets on view in the Infinity of Nations exhibition in New York. The Smithsonian's National Museum of Natural History's anthropology collection also has one of her baskets. 
---
5. Mary Youngblood
Mary Youngblood is a Seminole and Aleut flutist. In 2002, she became the first woman to win the Grammy Award for "Best Native American Music Album." She won the award again in 2006. Youngblood is a multi-talented musician, singer, and songwriter. Her training includes classical and Native American flute, piano, guitar, marimba, and slit drum. Youngblood has recorded six albums, contributed to the Smithsonian Folkways compilation Heartbeat 2: More Voices of First Nations Women, and is on the advisory board of the World Flute Society. She performed her song, "Tears for Kientepoos," during a concert featuring Native women's music at the 1998 Smithsonian Folklife Festival. Youngblood's mournful song pays tribute to the slain Modoc leader Kintpuash, also known as Captain Jack, who tried several times to return to his homeland around Tule Lake, California, after the government removed the Modoc to a reservation in Oregon.
---
6. Mildred Loving 
Mildred Delores Loving (identified as Rappahannock and Cherokee, with African American ancestry) transformed the laws and culture around interracial marriages in the United States. Loving was born and raised in eastern Virginia, in a community of mixed-race and multi-ethnic families. In 1958, she married Richard Loving, a white schoolmate. They defied Virginia's Racial Integrity Act of 1924. The county sheriff in their hometown of Central Point, Virginia arrested them. Years after a judge banned them from the state of Virginia, they filed a suit with the Supreme Court in 1964. She and her husband fought a nine-year legal battle to remain married. Their landmark civil rights case, Loving v. Virginia (1967), ruled that laws banning interracial marriages were unconstitutional. Listen to "Loving with Sheryll Cashin," an episode of the National Portrait Gallery's podcast Portraits, to learn more.
---
James Ring Adams is a Senior Historian at the Smithsonian's National Museum of the American Indian. He is managing editor of American Indian magazine.
Emily A. Margolis is curator of American women's history at the National Air and Space Museum and Smithsonian Astrophysical Observatory. She works to center women in the history of aviation, spaceflight, astronomy, and planetary science through research, exhibits, and programs. 
Anya Montiel (Tohono O'odham and Mexican descent) is a curator in the history and culture department at the Smithsonian's National Museum of the American Indian. Her research examines the intersections of Native American art, global arts and crafts, and Indigenous methodologies. 
Nathan Sowry is the reference archivist for the Archives Center at the Smithsonian Institution's National Museum of the American Indian. He works primarily with Native and non-Native researchers, scholars, and community groups interested in utilizing the museum's archival collections.
Angela Tate is the women's history curator at the National Museum of African American History and Culture. Her work tells the story of African American history through the lens of Black women to facilitate conversations about learning histories that sit at the unique intersection of gender and race.