Pride @ SAAM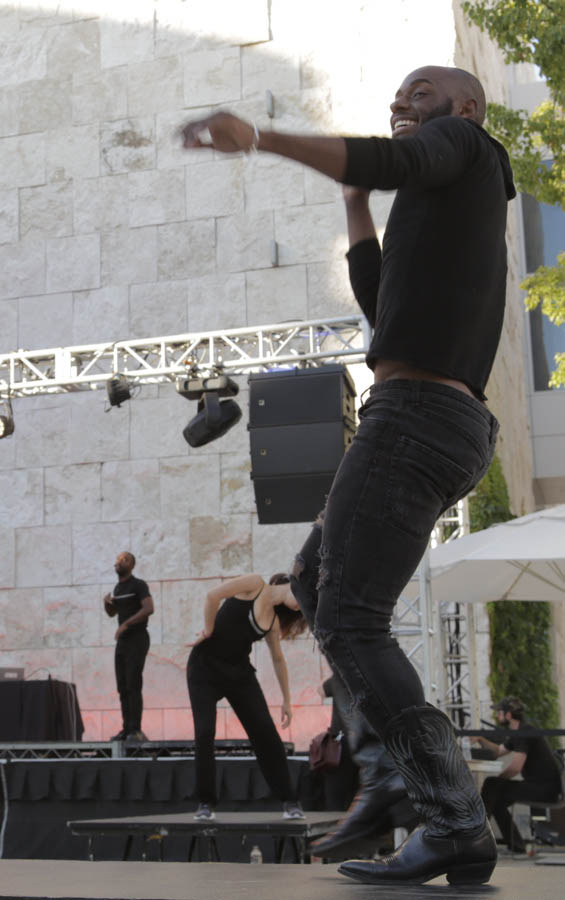 Celebrate Pride with a day showcasing artists using performance, music, media art and traditional painting to explore LGBTQ+ histories and futures.
Schedule of Events11:30 a.m. – 7 p.m.
Feminist Pride Media Art Gallery, MacMillan Education Center, First Floor
Noon - 3:00 p.m.
Collection Highlights Gallery Talks, Meet in G Street Lobby
Noon
Saisha Grayson, SAAM  Curator of Time-Based Media Arts, on Sadie Benning's early videos (1990)
1:00 p.m.
Joe Madura, Former SAAM Curatorial Researcher, on Paul Cadmus,
Bar Italia
(1953-55)
2:00 p.m.
Tess Korobkin, James Smithson Postdoctoral Fellow, Smithsonian Institute, on Mickalene Thomas,
Portrait of Mnonja
(2010)    
3:00 p.m.
Claudia Zapata, SAAM Curatorial Assistant, Latino Art , on Carlos Almaraz,
I Dreamed I Could Fly
(1986)
2:00–7:00 p.m.
American University's DC Humanities Truck, F Street Plaza
3:00–6:00 p.m.
Brendan Fernandes's
Free Fall 49
with DJ Lauren Flax,  Kogod Courtyard
Presented by SAAM, Smithsonian Pride Alliance, and the Capital Pride Alliance, and supported by Smithsonian Year of Music and the Smithsonian American Women's History Initiative.
Photo credit:
Free Fall 49
, 2017, live performance, dance platforms, event lighting, DJ and original score. Collection of Brendan Fernandes, Image courtesy of the J Paul Getty Trust. Photographers Sarah Waldorf and Tristan Bravinder.
---
Categories
Celebrations, Films, Gallery Talks & Tours, Performances
---
Sponsor
---
Venue
American Art Museum
---
Event Location
First Floor
---
Cost
Free; walk-in
---
Accessibility
Wheelchair accessible